Life Style
Shark Week Turns 35, Taylor Sheridan's 'Lioness,' 'Dead City' Finale, More 'Barbie' Mania
Shark Week
SUNDAY: As inevitable as a corn dog at a county fair, Shark Week is back with nearly 20 new hours of programming designed to feed our fascination with the aquatic predators. Aquaman himself, Jason Momoa, hosts the 35th annual edition, which kicks off with Belly of the Beast: Feeding Frenzy, an innovative you-and-there special in which brave researchers with cameras hide inside a life-size decoy of a whale to experience a great white shark attack from the inside. Followed by Jaws vs. The Meg (9/8c), which explores the possibility that great whites led to the extinction of the monstrous MEG; Serial Killer: Red Sea Feeding Frenzy (10/9c), with investigator Brandon McMillan off to Egypt to learn what triggered shark attacks near the Red Sea's luxury beaches; and Shark Week: Off the Hook (11/10c), with highlights and never-seen moments from the franchise's 35-year history.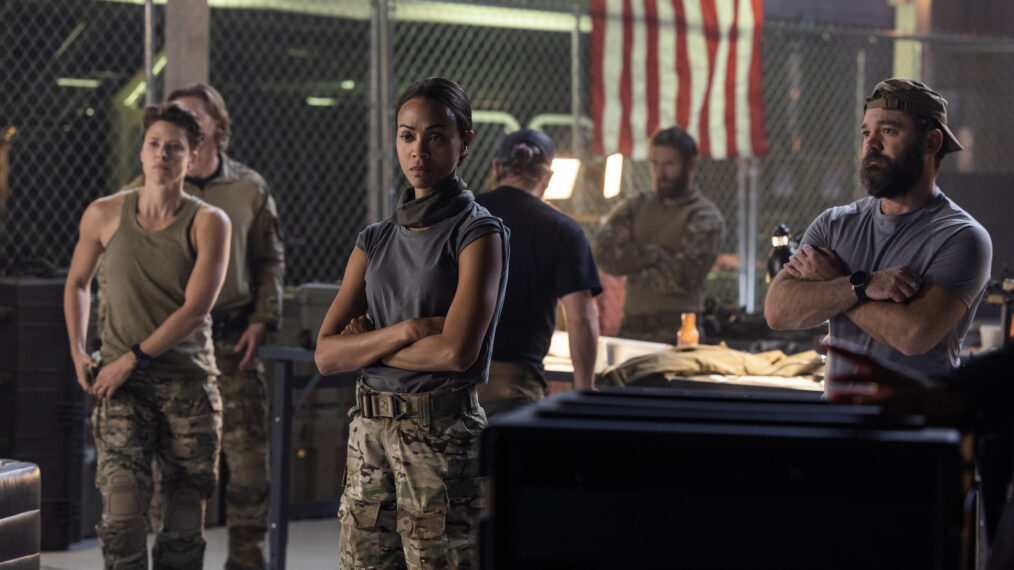 Special Ops: Lioness
SUNDAY: The indefatigable Taylor Sheridan (Yellowstone, Tulsa King) adds to his streaming dynasty with a female-driven spy thriller, starring Zoe Saldaña (of Avatar, Marvel and big-screen Star Trek fame) as Joe, a CIA agent who runs the undercover "Lioness" program in war-torn Syria. Here's the exposition: "We locate the wives and daughters of high-value targets and we place an operative close to them to lead to the target. And we kill them." When ordered by her own bosses (Nicole Kidman in an initially small cameo, alongside Jack Ryan's Michael Kelly) to create a new Lioness, Joe recruits Marine-tough Cruz (Laysla De Oliveira), whose origin story plays out in the first of two episodes launching the series. So formidable that she scored 99%—on the men's scale—during training, Cruz is rushed into duty to cozy up to a target's daughter. "You're blind on purpose," Joe tells her, also warning Cruz that "You have to save yourself" if her cover is blown. Perfect for those in Mission: Impossible withdrawal.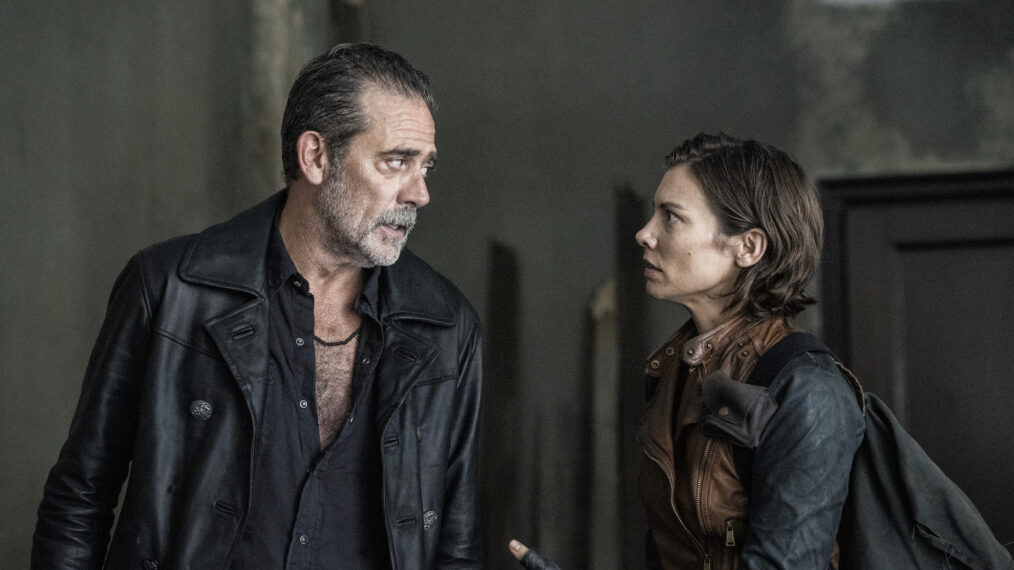 The Walking Dead: Dead City
SUNDAY: The horror-show spinoff finishes its six-episode run with characteristic ambiguity regarding the prospects for a follow-up. The episode's highlight is a showdown between temporary allies Negan (Jeffrey Dean Morgan) and Maggie (Lauren Cohan), while we get some resolution regarding Negan's ward Ginni (Mahina Napoleon) and Maggie's son Hershel (Logan Kim). But is this the last we've seen of zombie-infected New York City? Probably not.
Collector's Call
SUNDAY: Barbie mania continues to flourish in the wake of the acclaimed new film, with a visit to Barbie collector Diana Harris' vast array of fashionable dolls, including a Christian Dior edition. Host Lisa Whelchel brings along Barbie expert Rebecca Chulew to evaluate Diana's treasure trove, offering her a swap with a special Barbie missing from Diana's collection, but she'll have to give up one of her own prized possessions to get it. More Barbie fun can be found on the second episode of HGTV's Barbie Dreamhouse Challenge (Sunday, 8/7c), where Jonathan Knight and Kristina Crestin (Farmhouse Fixer) compete against Alison Victoria (Windy City Rehab) and Ty Pennington (Rock the Block) as the teams create a Barbie bedroom suite and den for Ken, respectively.
The Righteous Gemstones
SUNDAY: It's retribution time on the dark comedy about a fractious family of unholy televangelists. The Montgomerys have been plotting against their wealthy Gemstone relatives for quite some time, and the aggrieved survivalist preacher/militia leader Peter (Steve Zahn) gloats when he has patriarch Eli (John Goodman) on the ropes, with the lives of his three unruly offspring (Danny McBride, Edi Patterson and Adam Devine) in the balance. Do the siblings rise above when faced with mortal peril? What do you think?
Joe Pickett
SUNDAY: A thrilling Season 2's penultimate episode finds game warden Joe's (Michael Dornan) beloved wife Marybeth (Julianna Guill) on the other side of the law when she takes drastic action to save herself and an endangered Shannon (Emily Alabi) from a killer who's been operating in plain sight. "It's a bad day to be a Pickett," drawls idiot Deputy McLanahan (Chad Rook) after Joe gets in the way of the hunt for the new fugitives, which now includes himself.
INSIDE WEEKEND TV: