Militants storm police station in Wana
Heavily-armed militants stormed a police station in Wana town of South Waziristan district early on Tuesday leaving one police official injured in the attack. 
One terrorist was also killed during an exchange of fire between the militants, reportedly belonging to the banned TTP, and police officials. The body was transported to the Frontier Corps (FC) camp where it remains under the custody of security forces.
Read TTP's lethal return
Being outgunned and outnumbered, reportedly all police personnel surrendered. The militants then proceeded to loot all weapons and ammunition at the station and fled taking police vehicles.  
According to police, the attackers numbered between 50 to 60 and were armed with rocket-propelled grenades, machine guns, and other small arms.
The militants first attacked the police station with RPGs, hand grenades, and other light weapons. Once the gate was breached, they entered the premises forcing the police officials to surrender.
Security forces have reportedly begun preparations for a search operation and have initiated an investigation into the incident. Fear has spread among the locals after the attack.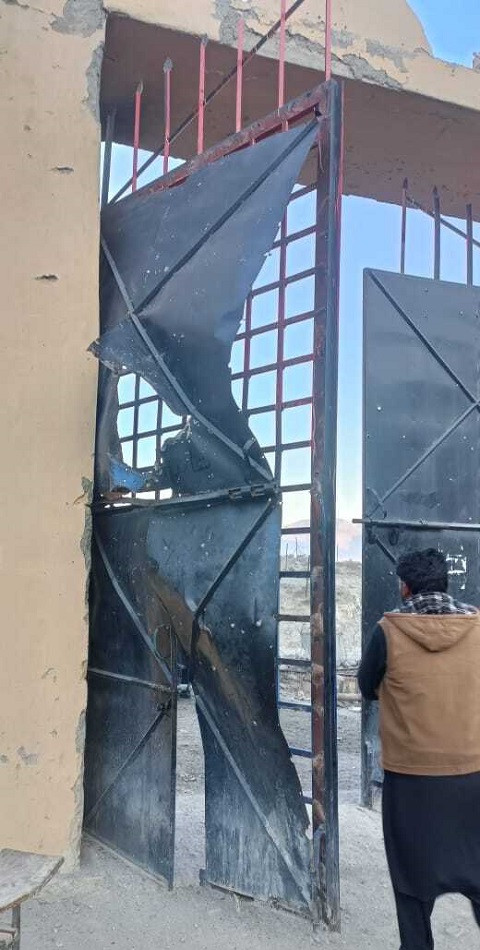 It may be noted that in November the TTP had said that they had called off a ceasefire agreed with the federal government in June and ordered its militants to stage terrorist attacks across the country, a statement from the banned terror outfit said.
The TTP, a separate entity from the Taliban in Afghanistan but sharing a similar hardline ideology, have been responsible for hundreds of attacks and thousands of deaths since emerging in 2007.
Read More Afghan Taliban claim Kabul attack 'foreign conspiracy'
The government and the TTP had agreed to a truce earlier this year after Afghanistan's new Taliban rulers took a prominent role in brokering peace talks, but negotiations made little progress and there were frequent breaches.
The Express Tribune had reported that the talks reached a deadlock as the terror group refused to budge from its demand for the reversal of the merger of erstwhile Fata with the Khyber-Pakhtunkhwa province.