Kanye West makes runway debut at Paris, speaks of 'battles ahead'
Kanye West, who goes by Ye, has made his runway debut at Paris Fashion Week, and while the rapper has received plenty of praise, he's apparently preparing for "battles ahead".
Posting a screenshot of a text conversation with American fashion designer Betsey Johnson, West, 45, revealed some of what is on his mind at the moment.
"We have more battles ahead of us," he wrote, "but we're going to win. God is on our side."
Watch a video of West opening the Balenciaga show at Paris Fashion Week above.
READ MORE: J.Lo's ex wishes her 'the best' in marriage to former flame Ben Affleck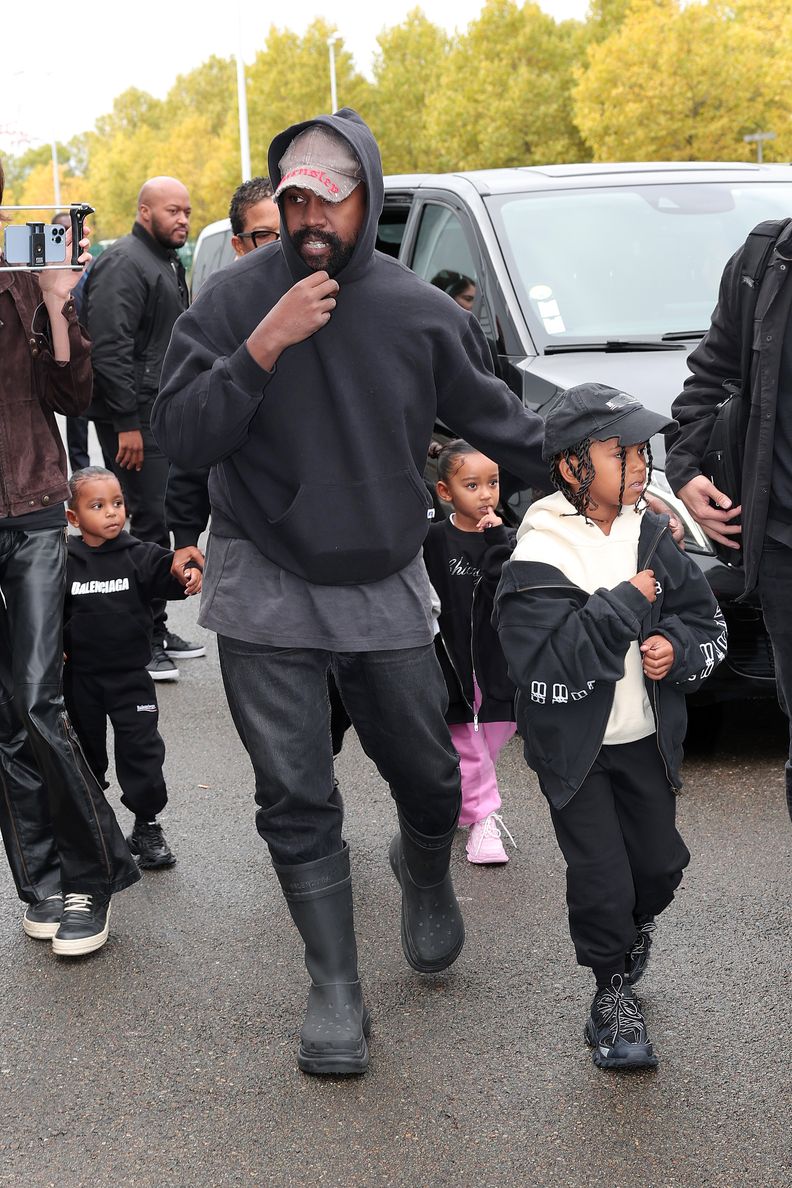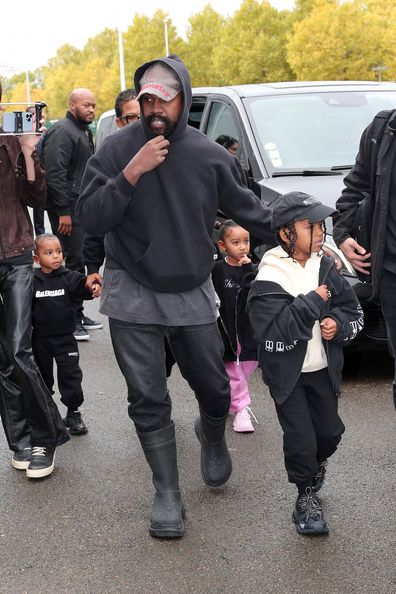 READ MORE: Top Gun star Miles Teller roasts Adam Levine and Armie Hammer relationship scandals
At the top of the screenshot, Johnson praised West for opening the runway at Balenciaga's spring/summer 2023 show.
"I felt a little bit emotional when you walked," the 80-year-old designer wrote. "It felt really special."
"After all the battles, even this year, pretty amazing, I'm emotional too," West replied, before adding his comment about the "battles ahead".
It is unclear what "battles" West is referring to, though he has endured some ongoing disagreements with his former fashion partners GAP and Adidas, and of course, his ex-wife, Kim Kardashian.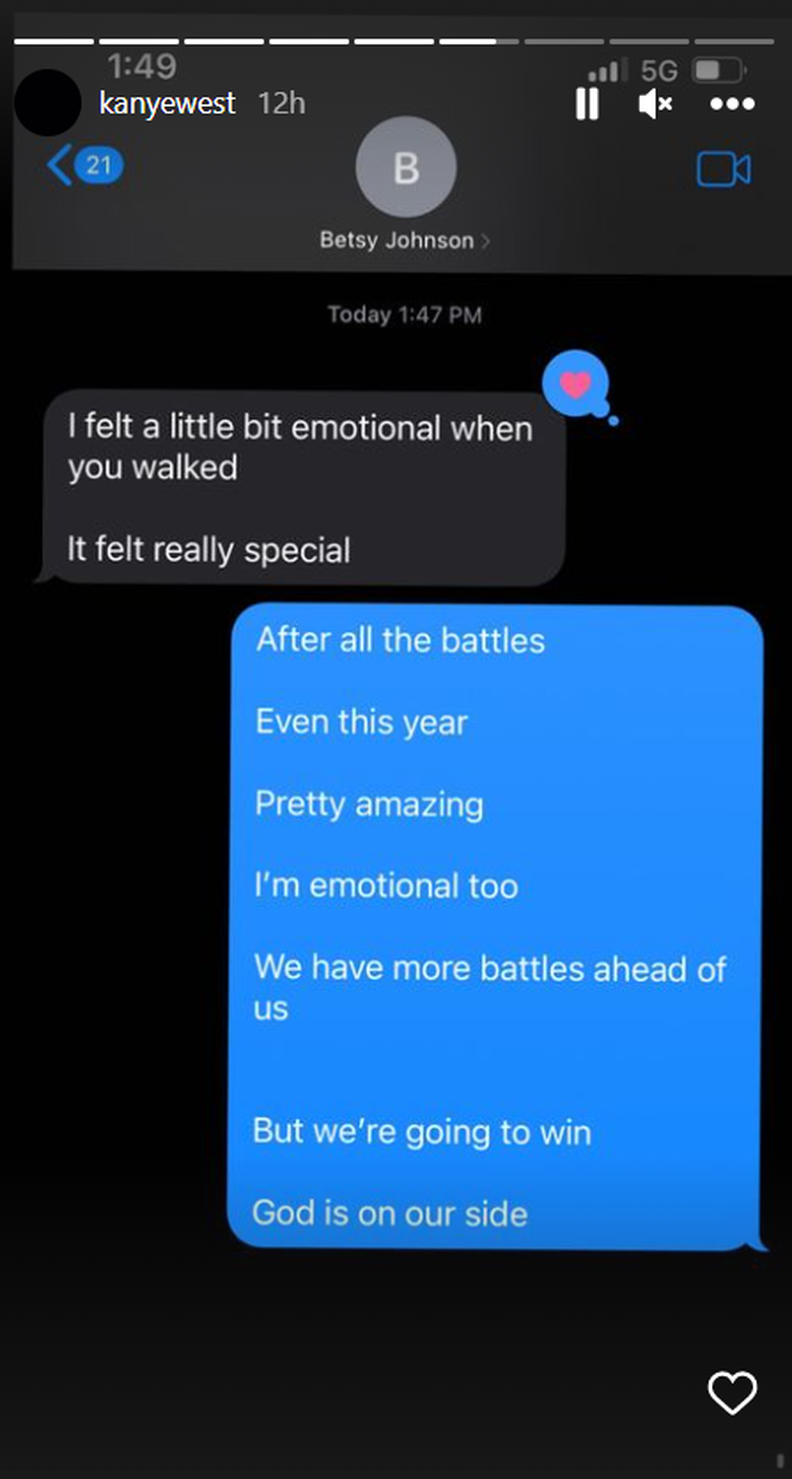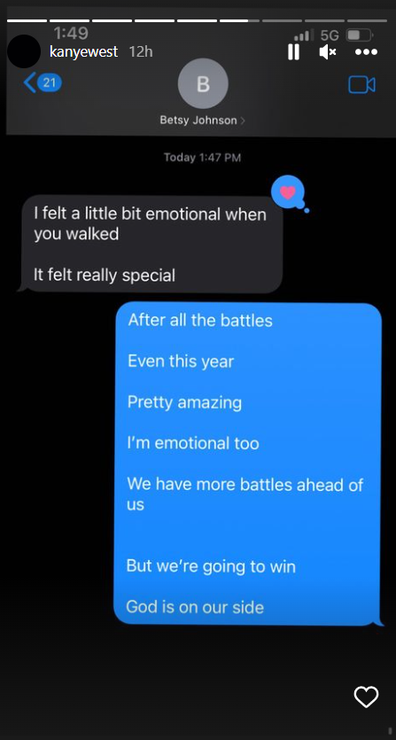 In fact, in early September, the rapper canned his partnership with GAP.
"Gap left Ye no choice but to terminate their collaboration agreement because of Gap's substantial noncompliance," his attorney Nicholas Gravante told AP.
"Ye had diligently tried to work through these issues with Gap both directly and through counsel. He has gotten nowhere."
Per AP, Gravante said Gap failed to comply with the terms of the contract, which they signed back in 2020. Now West reportedly has plans to begin opening YEEZY retail stores by himself.
For a daily dose of 9Honey, subscribe to our newsletter here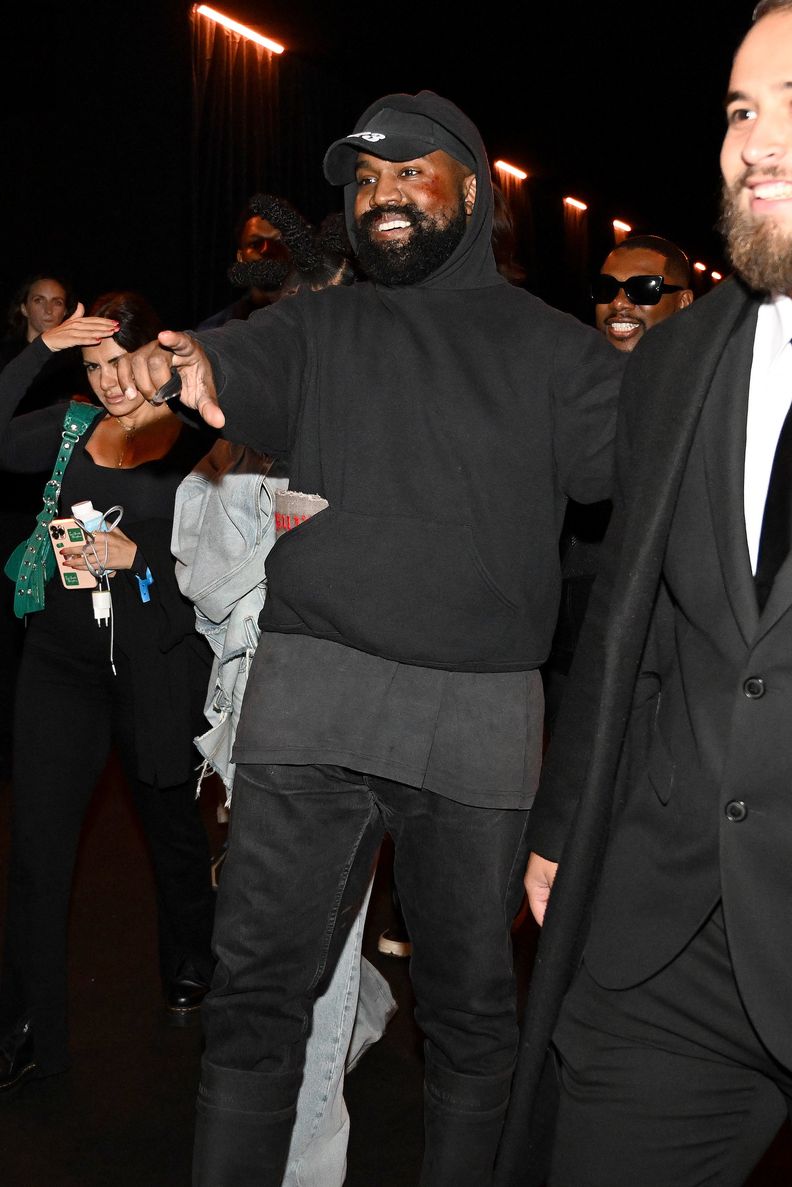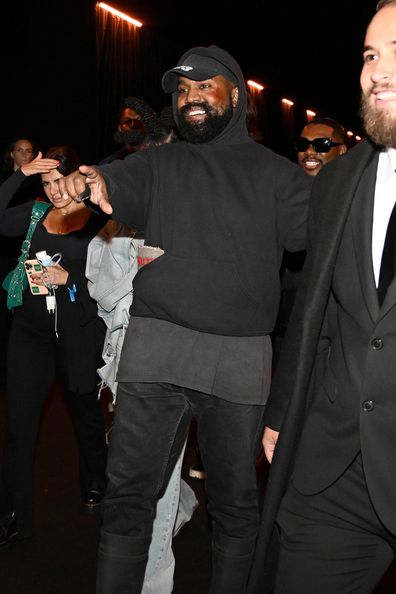 READ MORE: Former Atomic Kitten singer reveals 'physical fight' that got her axed from group
These plans could translate to what West is posting on his Instagram at the moment.
He recently shared a photo of a number of headshots of some of the most famous women in the world at the moment.
Included are his rumoured girlfriend Candice Swanepoel, ex-wife Kim Kardashian, models Bella Hadid, Naomi Campbell, Irina Shayk, Amelia Gray Hamlin, Gisele Bundchen and Emily Ratajkowski and singers Rihanna and Beyonce, actress Angelina Jolie and actress and musician Lauryn Hill.
All of these women are understood to be his "muses" for Season 9 of his YEEZY brand, which West is reportedly expected to at Paris Fashion Week.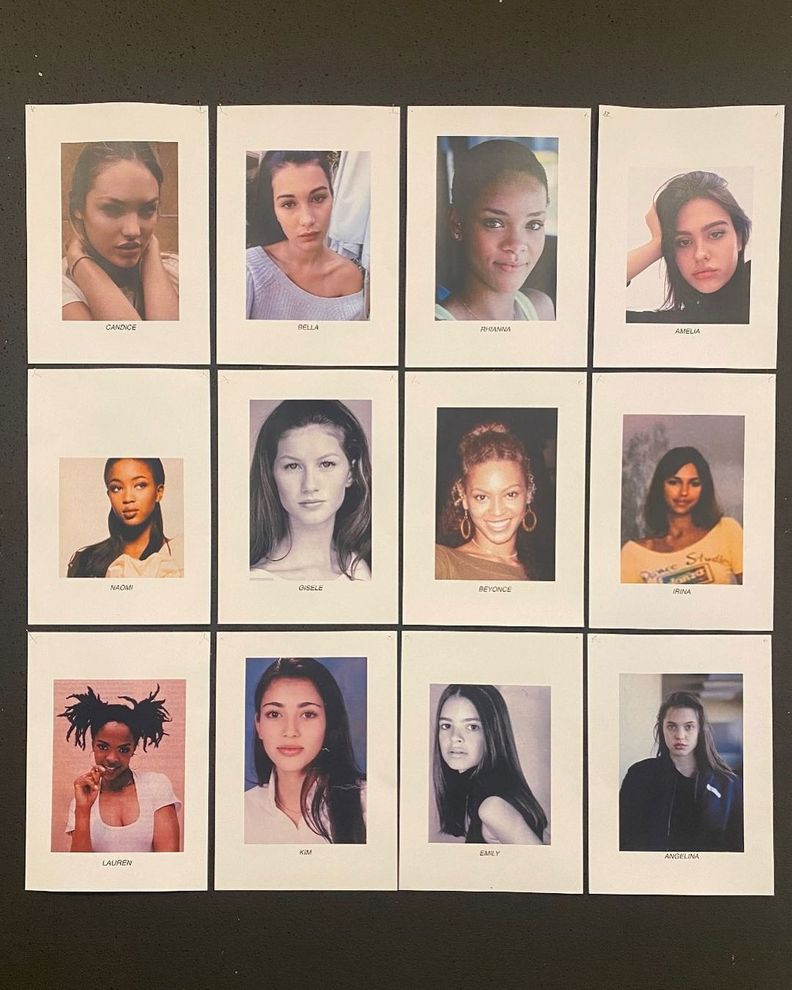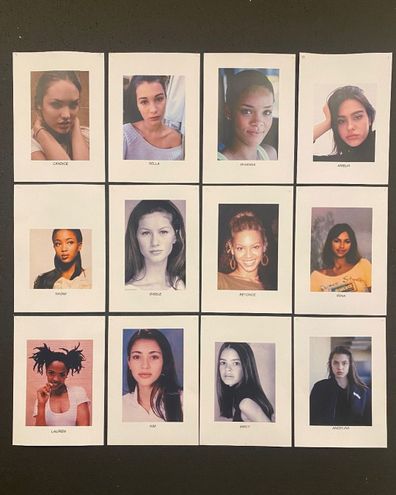 According to HypeBeast, West's collection will debut on Monday afternoon in Paris, and is rumoured to have only 50 attendees.
The show has reportedly been made alongside people like Shayne Oliver of high fashion brand Hood by Air.
While the announcement comes as a surprise, the steps forward for Ye are not quite so surprising.
The rapper "cut his teeth" in the fashion world thanks to connections with his late friend Virgil Abloh and, of course, Fendi. Over the years, West has debuted YEEZY through partnerships with Balenciaga, Gap and Adidas.