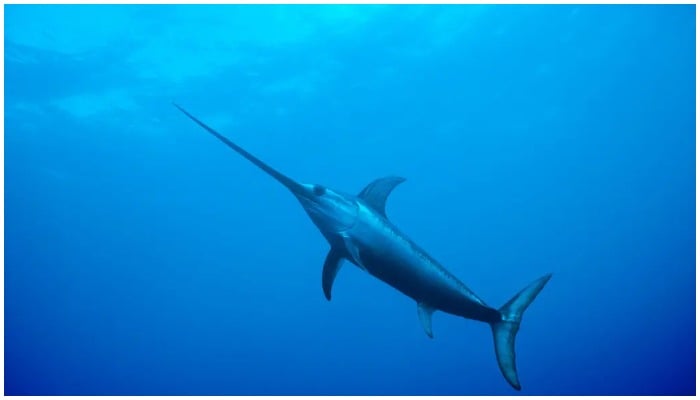 The diver is attacked while working on a seabed repair.
Swordfish gets stuck in a part of his gear.
Both are safe by the end.
---
A video of a swordfish attacking a diver in Brazil in April 2016 resurfaced on Twitter recently and got viral, reported NDTV.
A saturation diver, Paolo Eduardo, was on a mission to fix a part of the sea bed off the coast of Brazil. He was in the diver-support vessel when he was attacked by a swordfish.
In the video, the fish was seen swimming past the diver at work when its bill got stuck in his costume.
The fish tried to jerk itself free but was unable to do so, which made the diver highly uncomfortable.
The video on the microblogging website received 21,000 views.
A user expressed his disbelief at the fish's attack and wrote, "my scuba instructor lied to me then. He said sea creatures attack only when provoked."
Fugro Brasil's Subsea Services Director Andy Seymour said about the incident that such an occurrence between the fish and diver was rare.
"It was a very unusual operational incident and we were relieved that both the guy and the fish were swimming around at the end of it," he said.