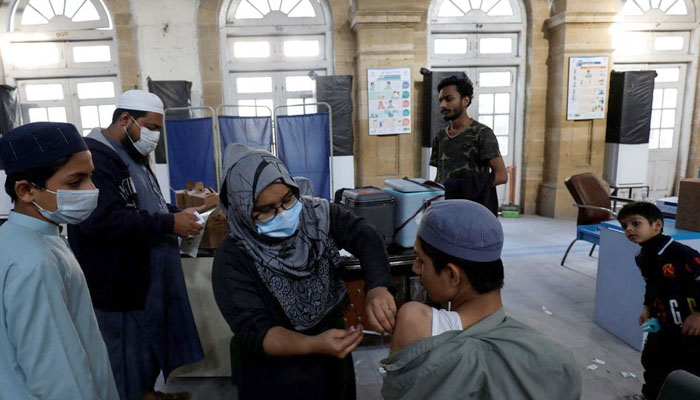 Pakistan reported zero COVID-19 related deaths last week for the first time in two years, according to the National Institute of Health (NIH).
According to the data issued by the NIH, 21,437 COVID-19 tests were conducted across the country in the last 24 hours. Out of these, only 62 came back positive.
The coronavirus positivity ratio was recorded at 0.28%, with one death, which is the lowest since the pandemic started in the country, the NIH said.
According to the NIH, "as of today, COVID-19 disease statistics are at an all-time low since the first wave."
On March 31, Pakistan announced the closure of the National Command and Operation Centre, the body which was set up in March 2020 in wake of the COVID-19 pandemic to collect, analyse and process information.