[ad_1]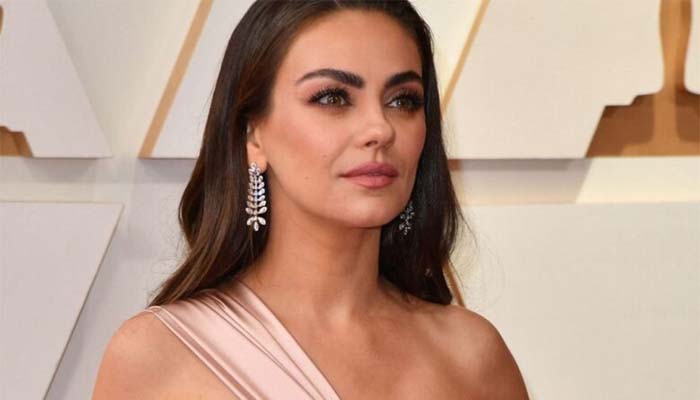 Mila Kunis praised the resilience of people of Ukraine during her speech at the 94th Academy Awards, followed by a moment of silence for the natives of the war-torn land.
While introducing Reba McEntire, the Friends with Benefits actor took a moment to remember the Ukrainians at war with Russia.
The 38-year-old said in her speech, "Recent global events have left many of us feeling gutted yet when you witness the strength and dignity of those facing such devastation, it's impossible to not be moved by their resilience."
"One cannot help but be in awe of those who find strength to keep fighting through unimaginable darkness," Kunis added.
Following her tribute, Oscars observed a 'moment of silence' as a message appeared on screen for the audience.
"We'd like to have a moment of silence to show our support for the people of Ukraine currently facing invasion, conflict and prejudice within their own borders," the screen read.
The message further informed the audience about the scarcity of basic necessities at the Russian invaded land asking people to help the innocent lives of Ukraine.
"We ask you to support Ukraine in any way you are able. #StandWithUkraine," the text concluded.
[ad_2]

Source link