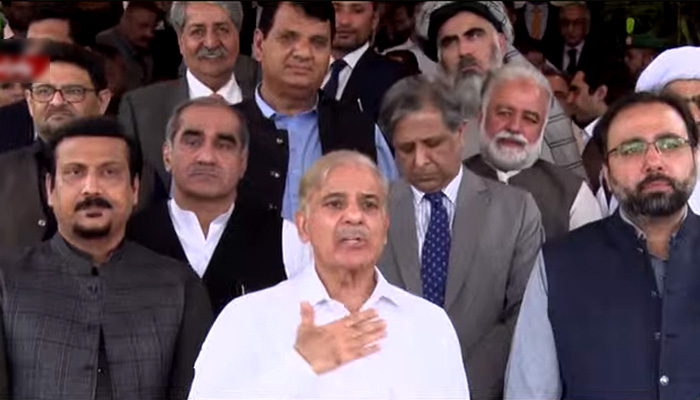 ISLAMABAD: Prime Minister Shehbaz Sharif on Tuesday said that the government is ready to make more "difficult" decisions if needed, hoping that the rich people will support the nation in the tough economic situation the country is going through.
Speaking to journalists after a meeting of the federal cabinet, the premier again blamed the previous PTI-led government's poor performance for the deteriorating economic conditions. "The previous government reduced the price of petrol and laid a trap for the next government," he said, adding that the economic conditions are worsening across the world as commodity prices are rising.
PM Shehbaz revealed that the current coalition government is giving Rs2,000 to 700 million deserving people and that the government has imposed taxes on the rich people in the budget for the next fiscal year 2022-23.
"The previous government did not work for the betterment of the people of the country and also breached the agreement signed with the International Monetary Fund (IMF)," he said, assuring the journalists that despite all the hurdles the government will bring Pakistan out of the difficult phase.
More to follow.