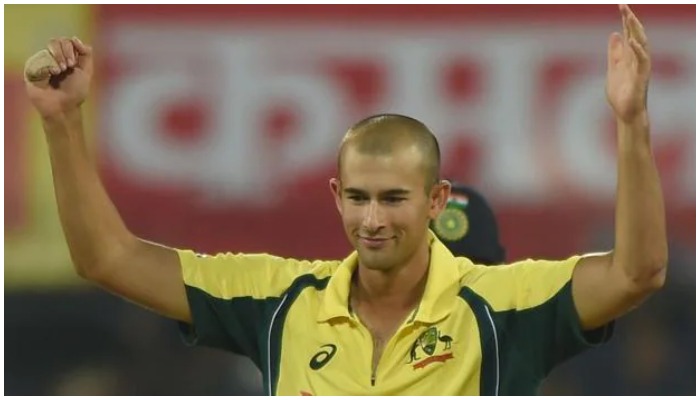 Already depleted Aussie squad loses another player hours before first ODI.
Cricket Australia says Ashton Agar 'unavailable' for Australia for ODI series against Pakistan.
Says Aussie physiotherapist Brendan Wilson also tested positive this morning.
---
LAHORE: In yet another blow to an already depleted Australian squad, spinner Ashton Agar tested positive for COVID-19 ahead of the first ODI against hosts Pakistan, making him unavailable for the series, Cricket Australia said Monday.
Pakistan will start as firm favourites against an injury-hit Australian team in the first of three one-day internationals (ODIs) here at the Gaddafi Stadium on Tuesday (today).
A statement issued by CA said that the tests of all the other players and staff returned negative. However, Aussie team's physiotherapist Brendan Wilson also tested positive this morning.
With the loss of another player, only 13 players are fit to participate in the first ODI starting today in Gaddafi Stadium.
Already missing a number of top players, the Kangaroos were dealt an additional blow when all-rounder Mitchell Marsh suffered an injury, and wicketkeeper-batter Josh Inglis tested positive for COVID-19 on Monday.
The tourists will now have to pick replacements from their touring squad against an in-form Pakistan playing in familiar conditions.
The next two ODIs will be played on Thursday and Saturday, also in Lahore.